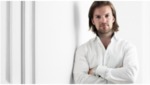 Title
The Global Art Gallery Report with Richard Taittinger, Magnus Resch, Stefania Bortolami, and James Fuentes
Description
Moderator: Magnus Resch Book Author and Art Entrepreneur
Panelists:
Stefania Bortolami, Gallery Owner
James Fuentes, Gallery Owner
Richard Taittinger, Gallery Owner
The Global Art Gallery Report is the first and the most wide-ranging report on today's commercial art galleries. Published by Phaidon, it is the first insight of its kind, presenting a detailed and comprehensive portrait of today's gallery scene. In a panel discussion, Magnus Resch will discuss his findings with gallerists Jeffrey Deitch, Stefania Bortolami and James Fuentes. Panelists will shine a light on the future of the art gallery.
Founded in 1969, the Sotheby's Institute of Art is the first and foremost graduate school for the study of art and its markets. With more than 6,000 alumni working internationally in art fairs, galleries, museums, auction houses, and nonprofits, the Institute's alumni are shaping the future of the art industry. Past guest speakers at the Institute have included artists, such as: Ulay and Jaša, Dan Graham, Alexandre Singh, Glenn Ligon, Sanford Biggers, Carolee Schneemann, Dara Birnbaum, Alfredo Jaar, Ahmed Alsoudani; and art industry experts from Sotheby's, Art Basel, Paddle8, Auctionata, Armory Show, Artsy, Whitney Museum, Swiss Institute, MoMA, and others.
Publication Date
3-7-2017
Publisher
Sotheby's Institute of Art-New York
Keywords
Galleries, Art galleries, Commercial galleries, Art market
Disciplines
Business | Contemporary Art | Fine Arts
Recommended Citation
Bortolami, Stefania; Fuentes, James; Resch, Magnus; and Taittinger, Richard, "The Global Art Gallery Report with Richard Taittinger, Magnus Resch, Stefania Bortolami, and James Fuentes" (2017). Speaker Series. 8.
https://digitalcommons.sia.edu/speaker/8
Creative Commons License


This work is licensed under a Creative Commons Attribution-Share Alike 4.0 License.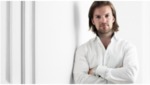 COinS